Best Selling Author
Dr. Robert Genetski
Robert Genetski's contributions in the world of economics and finance range from serving as Chief Economist for a major Midwest Bank to teaching at NYU and the prestigious University of Chicago's Graduate School of Business. Additionally, he has become a top-five speaker in the field of Economics and Finance, and is renowned for the simplicity with which he explains critical elements and classical principles of economics. He and his findings have been featured in The Wall Street Journal, Investors Business Daily, and on Fox News and CNN. ​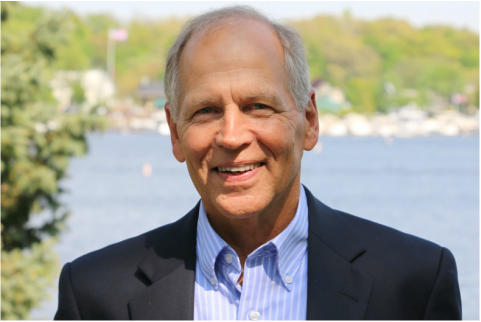 ​After receiving his Ph.D in economics from New York University (NYU), Genetski worked in the banking industry and subsequently founded of his own economic and financial consulting service. He has served on the board of directors for several public companies and provides insights and personal commentary on his website classicalprinciples.com, in addition to authoring five books.
Genetski is the author of a number of books, notably A Nation of Millionaires, Taking the Voodoo out of Economics, and Winning with Money. His recent book, Classical Economic Principles & the Wealth of Nations, has received rave reviews for its clear, concise explanation of the economic policies necessary to promote wealth and prosperity.  It has recently been translated into Chinese.  His upcoming book, Rich Nation, Poor Nation, provides an extensive global analysis of the economic policies that lead to prosperity and poverty.   
Dr. Genetski has been a longtime advocate of classical economic principles. Not unlike Adam Smith in The Wealth of Nations, he has used his knowledge of these principles to create economic forecasts, from correctly predicting stagnation in 1977, an economic revival in the 1980s and 1990s, to historically low interest rates in 2001. In early 2008, he warned of a financial collapse, six months before it occurred. The bottom line in all of these predictions is that the negative predictions correlate with a shift away from the implementation of the classical economic principles and vice versa. Ultimately, Dr. Robert Genetski's illustrious credentials make him the ideal fit to author Classical Economic Principles & the Wealth of Nations in an attempt to reiterate the economic formula that has catapulted the United States to the top for so many years.

WSJ

BUSINESS DAILY

FOX NEWS

CNN